paul's been surprising me with lunches and dinners more often lately and it's been super awesome to get to eat together and also try new things!
the other night, i was craving baked potato styles and we had some sweet potatoes so he steamed them and mashed them and topped them with an avocado/cashew sour cream and
coconut bacon
and a
mary's crackers chipotle tomato pretzel stick
! (don't they look like savoury cupcakes?) nutritional yeast (obviously) and steamed veg on the side. YUM!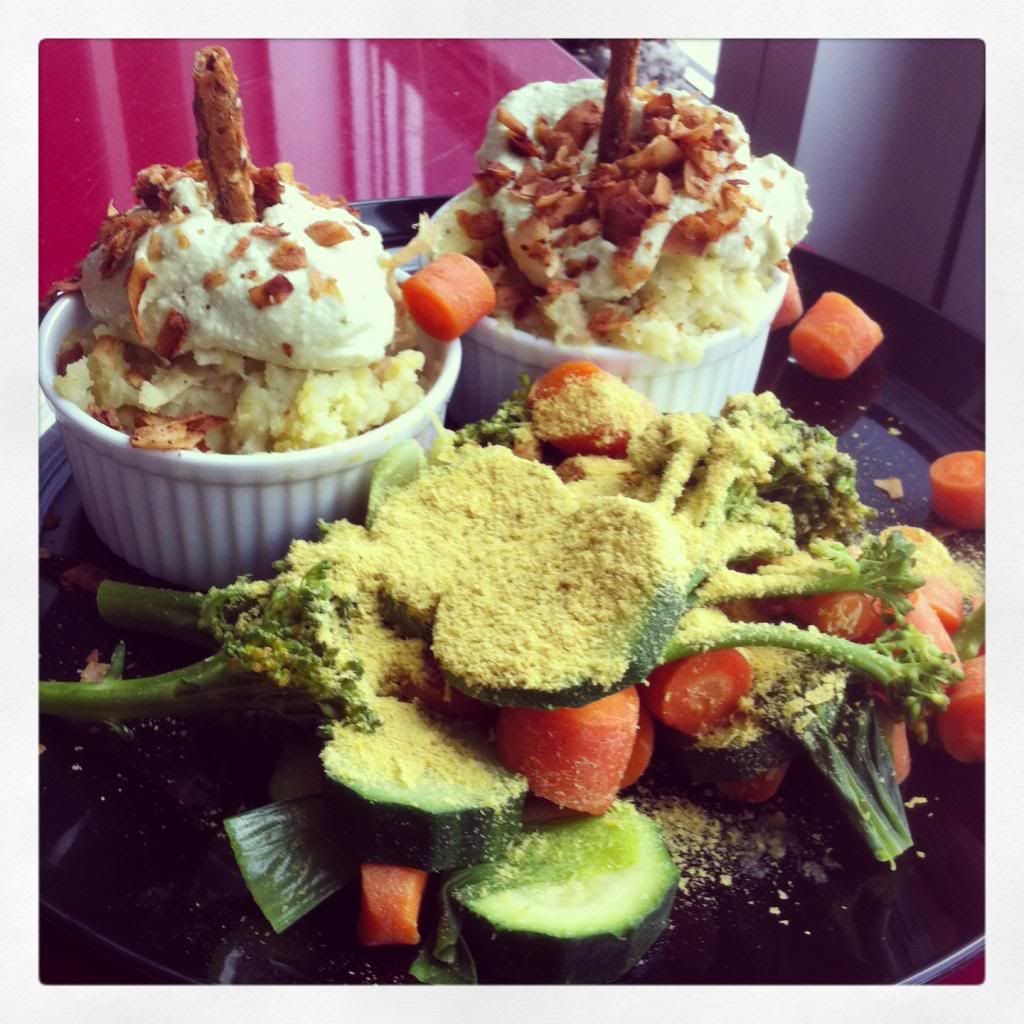 and a craving for poutine turned into... (his super yum mushroom gravy with steamed potatoes, green onion, daiya, and peas!)
and farmers market-inspired dishes like multi-coloured carrots and beets, zucchini, broccoli (all steamed) with mashed potatoes!
and more farmers market-inspired eats (with more mushroom gravy!) swoon!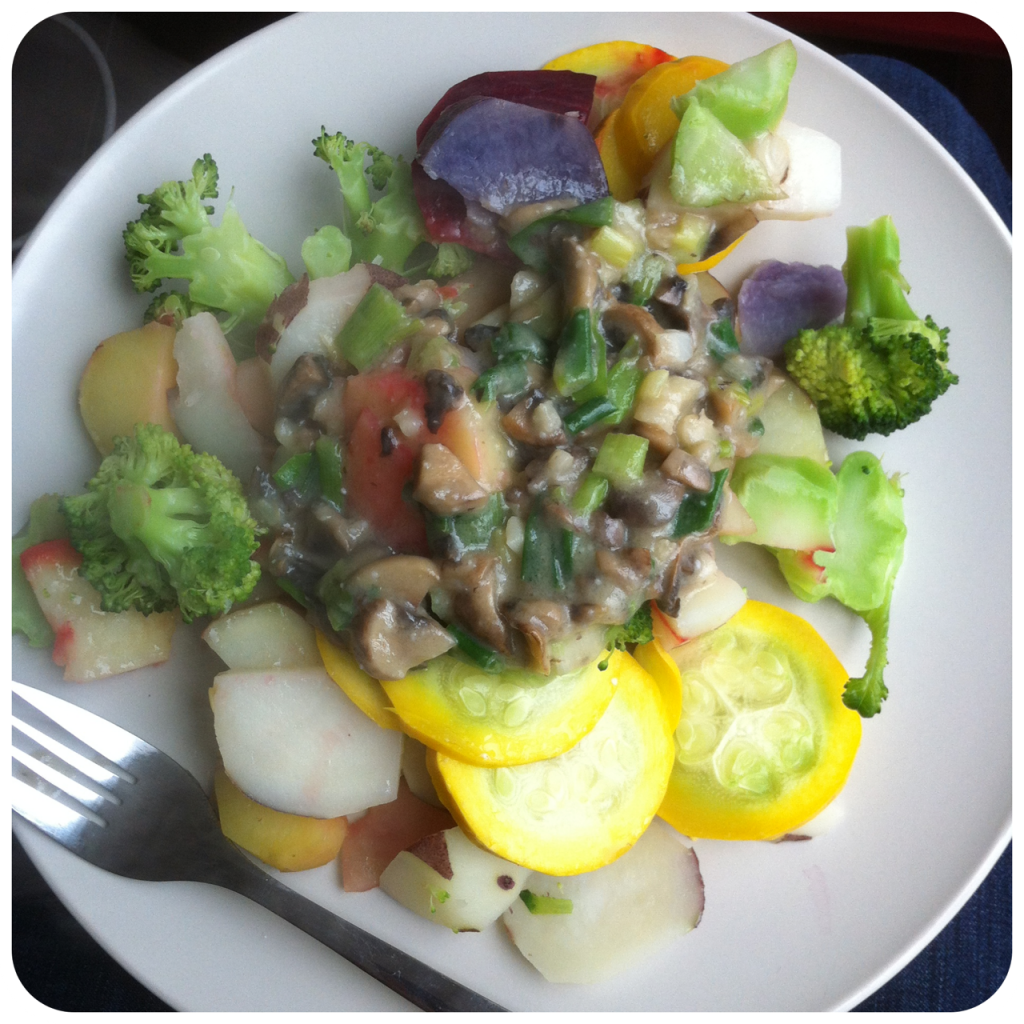 and, well, who can resist a great potluck/dinner party?
this is my plate from janna and phil's bbq in the summer... some whole foods deli salads and homemade slaw and quinoa salad!
and from a dinner with hayz and hanh - veg burger and raw chili and salad!