i have been vowing to use the purple corn kernels i've had in the fridge for raw chips for YEARS, i'm sure. i'm actually scared to do a search on this blog as i know it's been way too long.
well, finally i tried it! and i'm impressed.
i used
this recipe
from rawfullytempting.com and it was perfect.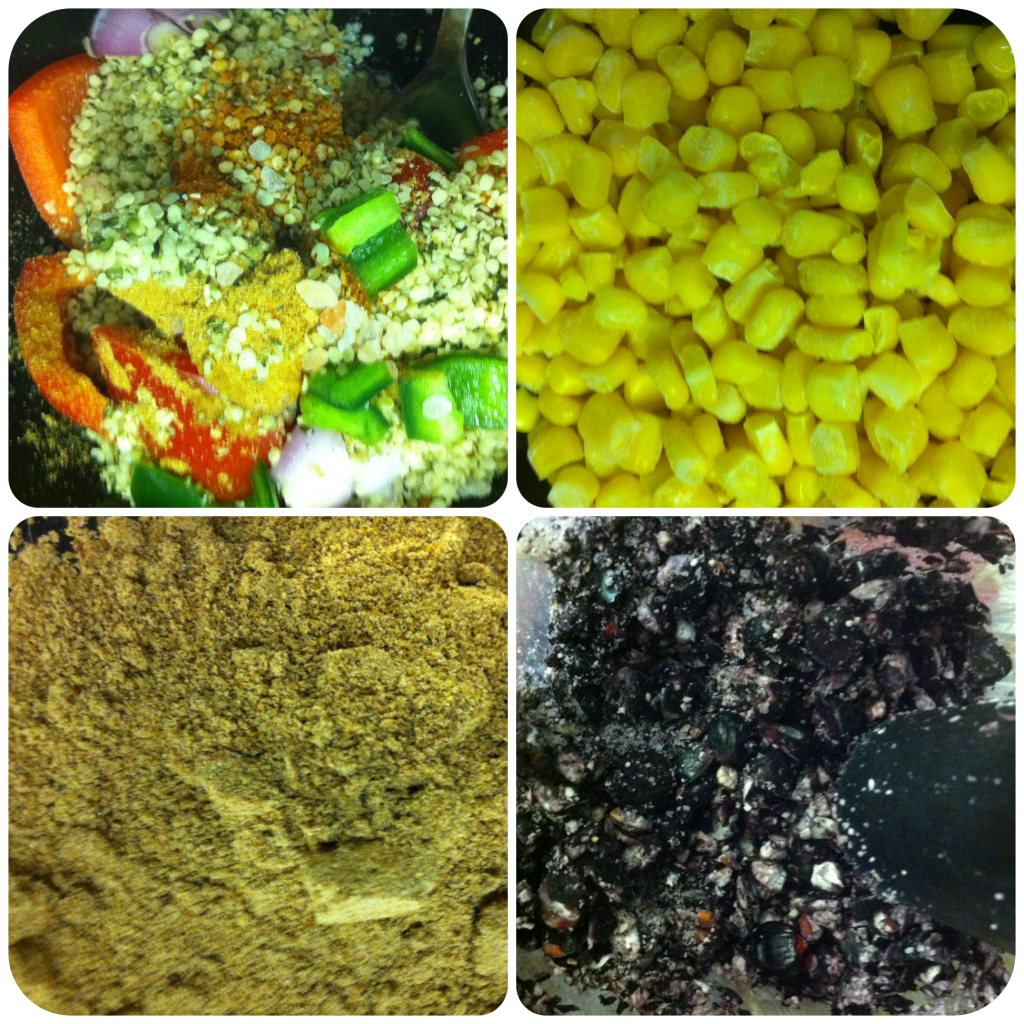 first i needed to blend my flax seed into powder and process all the corn. i try to avoid corn in my usual day, though i am a sucker for
anita's
white popping corn! gah. anyways! i most definitely used organic (non-GMO!!!) yellow and purple corn for this recipe.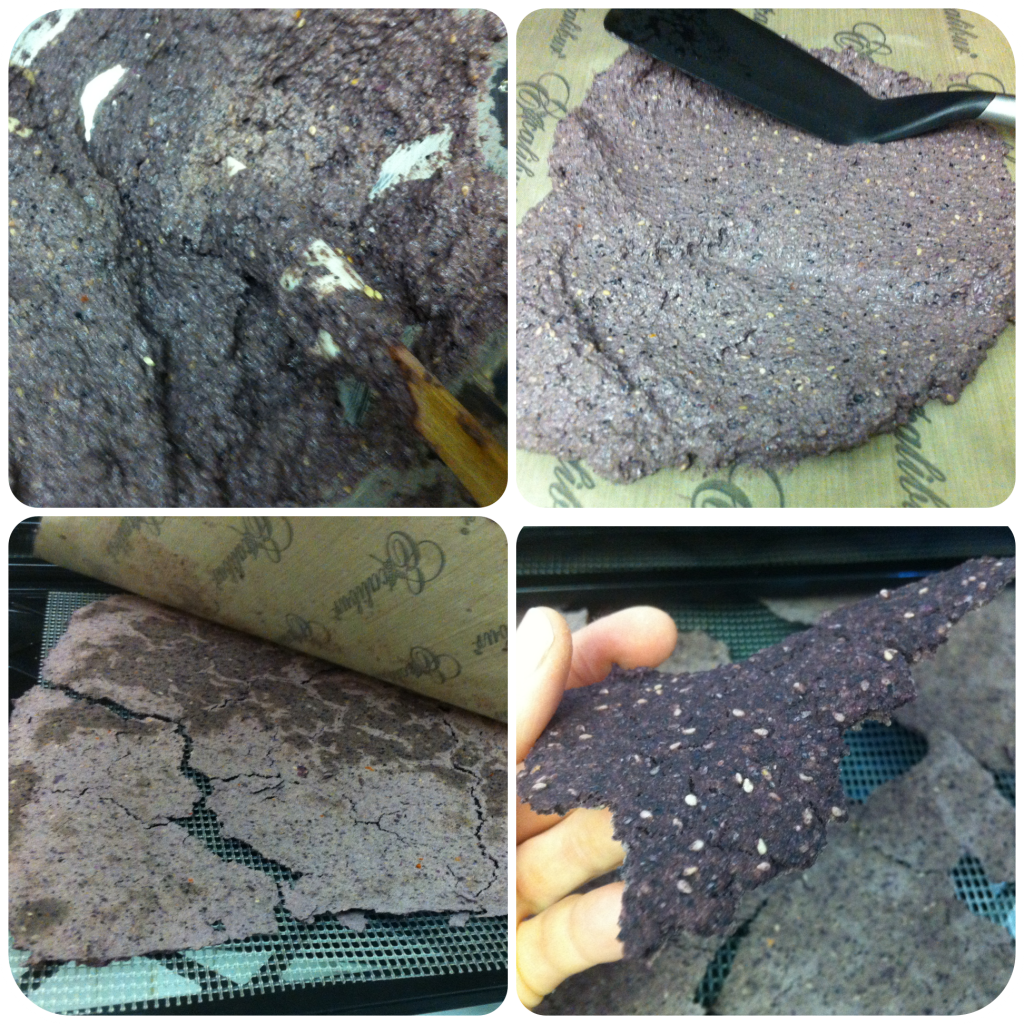 using my vita-mix for processing the corn and such was not
ideal
, but it just meant i had to take many breaks (as the motor was working overtime) and had to keep spatula-ing the sides to get everything mixing evenly. i really need to get a big food processor one of these days as my mini one is just not cutting it. it is, but not just not enough at once! ha.
the spreading part, as the recipe states, is not the easiest part. i didn't quite take my time and they are uneven. but now i know that i like the thicker parts better than the fragile thin chips!
but all sizes of chips taste awesome in the red pepper chickpea hummus paul made last night!