i was just reading about a north vancouver company called
crave conscious
in the
straight
and then i discovered a demo in my neighbourhood! yay!
i tried the pear yoga (almond yogurt) drink and found it bitter so i bought a blueberry one to try at home, which i am enjoying while i type this!
i also excitedly bought vanilla almond yogurt (made with just almonds, brown rice, sugar, vanilla and cultures and all organic, vegan, gluten-free greatness!) and a plain yogurt that i'm excited to use as vegan yogurts seem to always be sweet and then you can't use them for
tzatziki
and other savoury dishes and dips!
and i also bought the cookie mixes (a blend of gluten-free flours and goodies) for triple seed and chocolate chip cookies. i thought i had bought a "dutch spice" mix and figured that was the cookie i sampled (the mix with oil and apple sauce added to it) - they reminded me of
enjoy life
cookies. i'll have to look next time for that mix! (though it's totally possible i was looking at something else and "dutch spice" isn't one of CC's mixes! ha)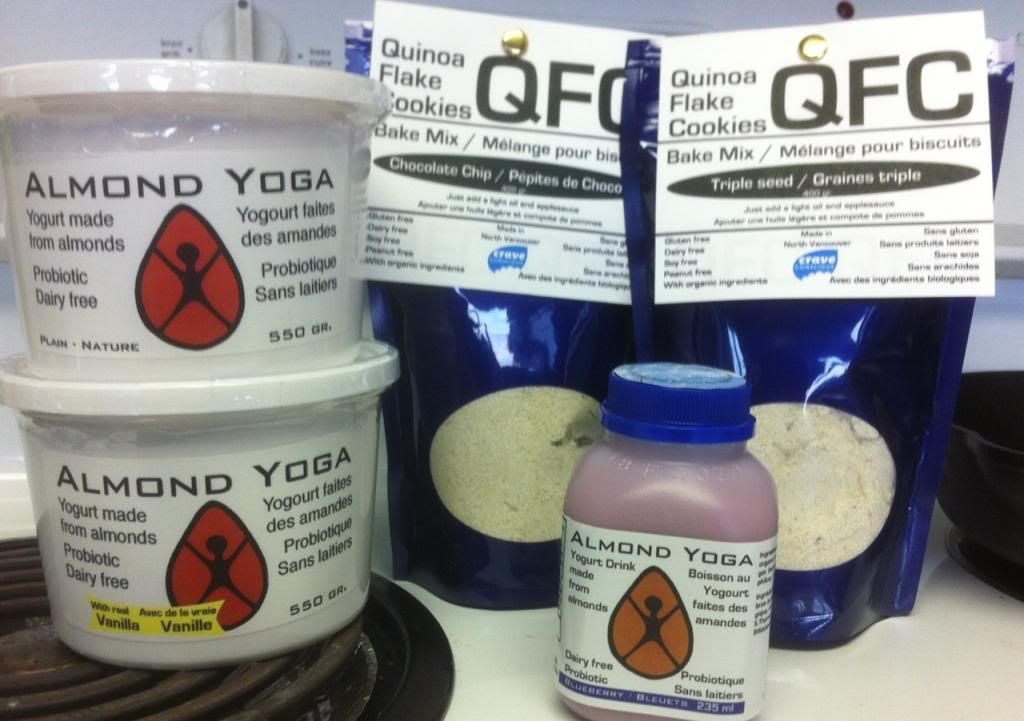 i'm super excited for this local company and to be able to get these products so conveniently!