i thought i wanted to blog about vegan pregnancy, birth, baby, etc. but the idea really hasn't gotten me going. i guess it felt too separate from me somehow? and then today i thought about starting a blog about wholesomeness which i couldn't tell you what i would be doing ("wholesome" was the word i fixated on while pregnant) as it's not like i've started sewing or baking bread yet (but i REALLY want to buy a sewing machine if my tax return is a good one!) i think "wholesome" to me is organic, homemade everything and little-to-no screen time (i'm close to quitting my social medias again), more outside time than inside and doing as much as possible myself.
anyways, i think i'll just continue this blog! during the last couple days, i've given my brain a break from school and have been finding delight trying new recipes! yesterday, i really wanted to make
lettuce wraps
, being inspired by us picking up an iceberg lettuce! exciting, right?
and i found some gluten-free vegan ready-made pie shells at WF and have been dreaming of a veggie pot pie ever since. today, i tried out
this recipe
from treehugger. i made the dough (just half - for the top - as i already had a shell and i wasn't going to make the individual pies) and prepped most of the veggies before going out.
it still took awhile when i got back home to get everything going but wow, was it worth it!
upon sampling the filling, i added a bunch of braggs, onion powder, herbamare and nutritional yeast when it was seeming kinda bland.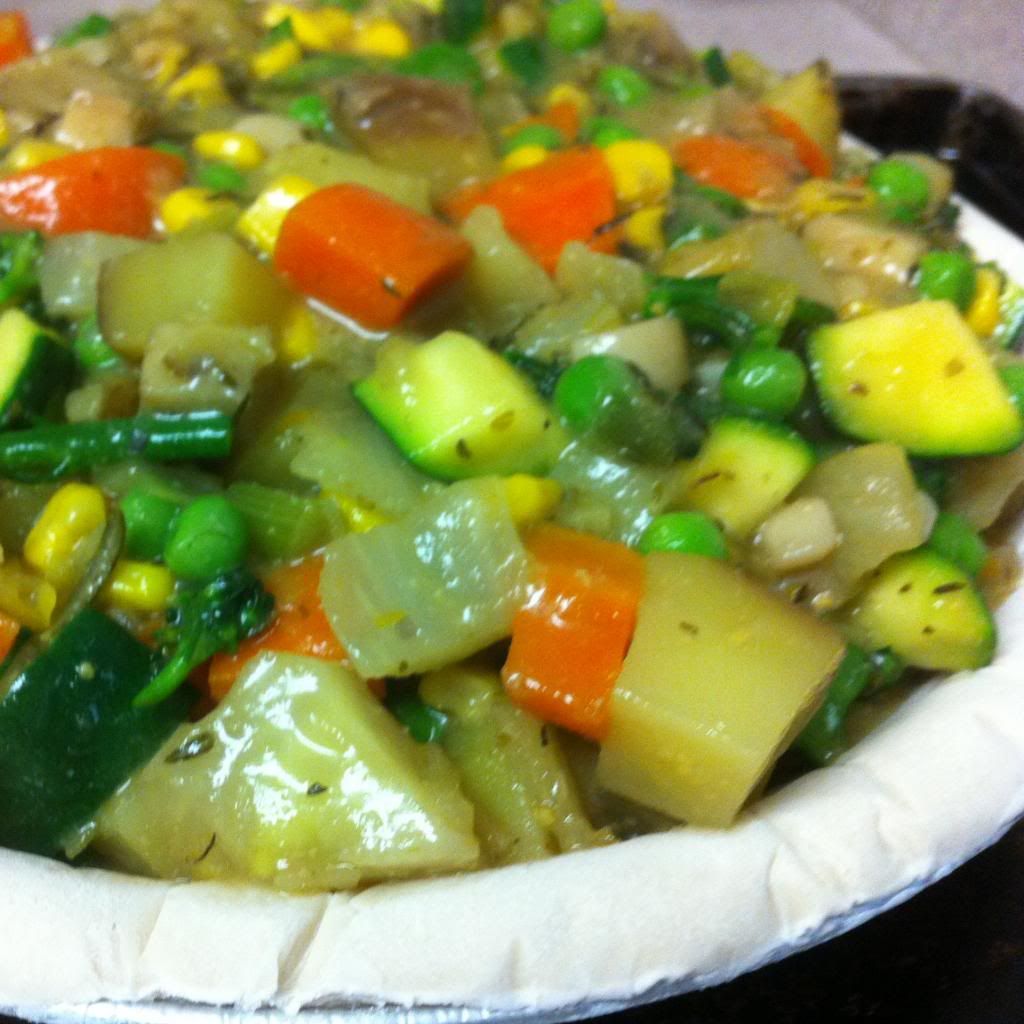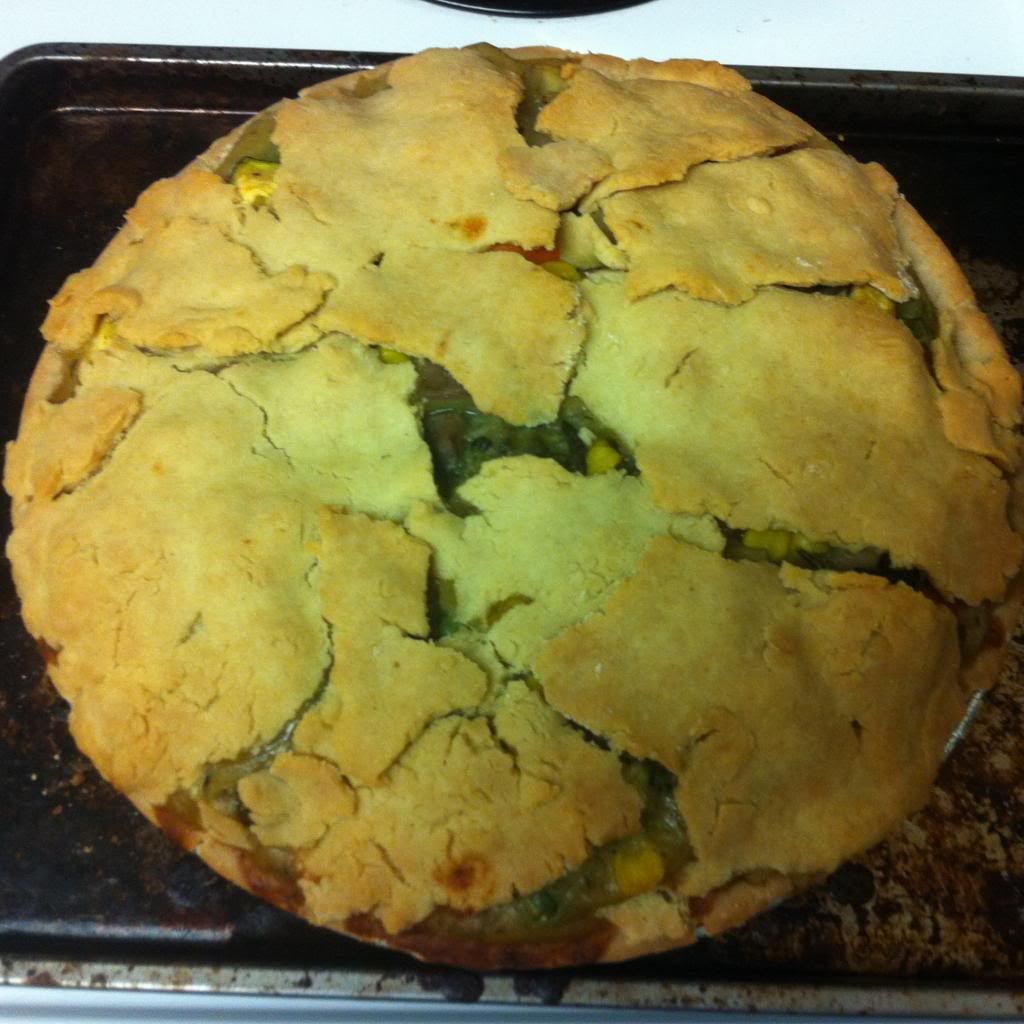 i also wish i didn't add quite so much rosemary as, though i love the smell, i don't love biting into it as much. but ahhhh, this guy is delicious now! pretty hilarious topping, huh? ha, i think i need a bit more pie experience!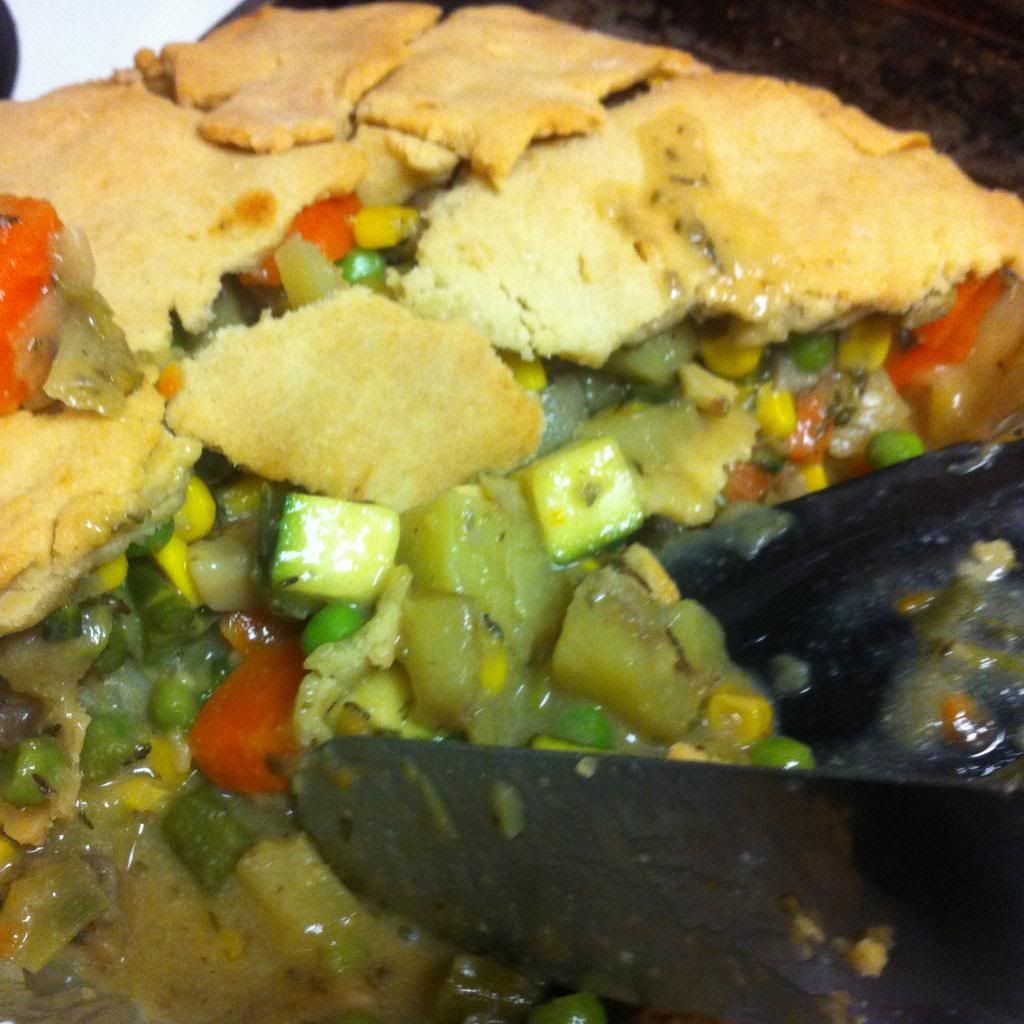 i'm hoping to try at least one new recipe per week to start getting more variety in my cooking life. i've been scared of cooking for awhile since raw food i seemed to do quite well but i tend to cook blandly which SUCKS. so, i'm working on it!